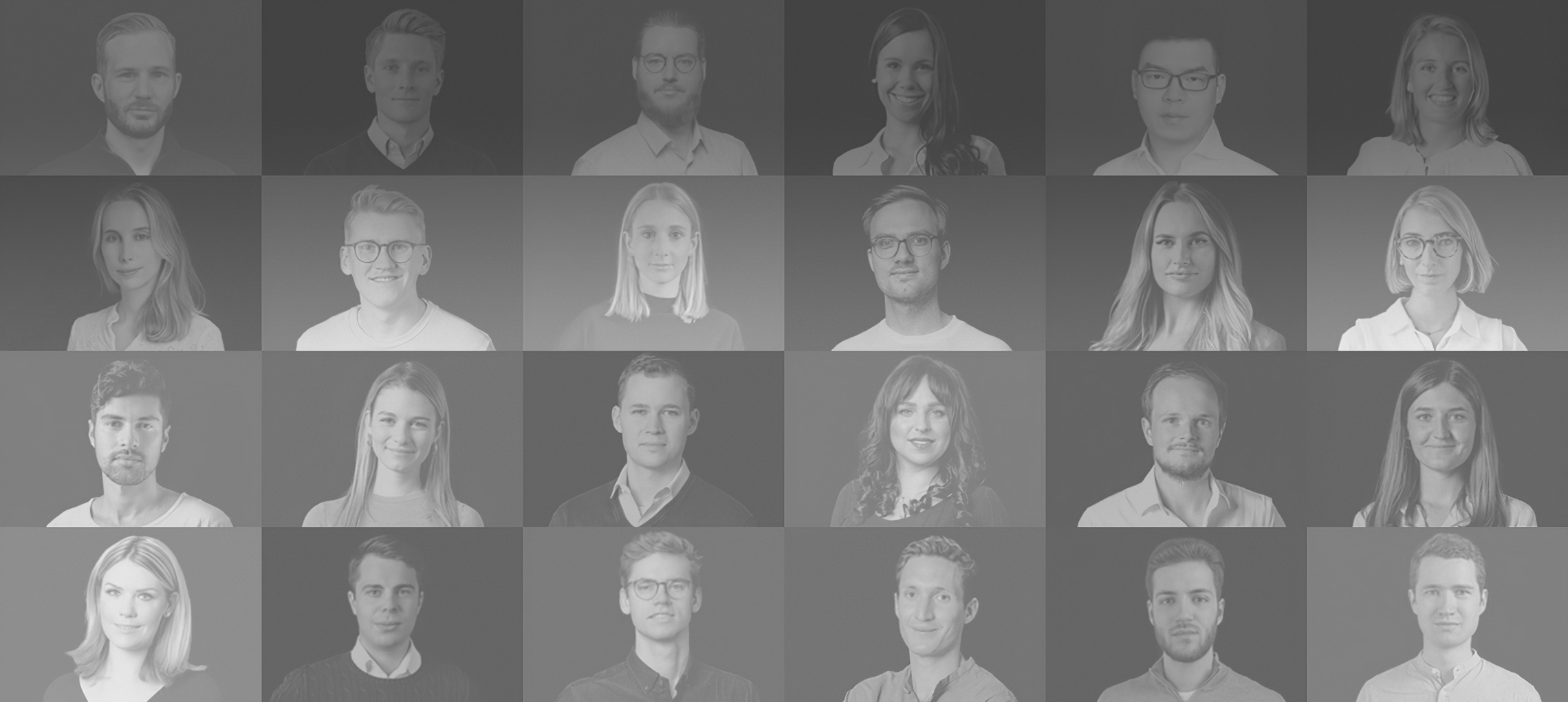 Meet our team and learn more about their experiences at Picus
Alice
Seed/Series A, Americas
"Being a Student Venture Partner and MBA intern at Picus was a great opportunity for me to learn the ropes of being a VC and to get to know the team at Picus as well as the investment process. I have since joined Picus full-time in the New York office and very much enjoy the autonomy, responsibility, and meritocratic work environment. It is furthermore great to see the development of Picus as a firm - similar to a high growth start-up - it has evolved tremendously over the past years."
Li
Seed/Series A, China
"For me, it is a unique opportunity to build up the office in Beijing as the first employee together with our Head of China Alexander. Our global setting brings great value for entrepreneurs from China, and it's delightful to see how different markets learn from each other and enable the firm to make better investment decisions."
Alessandro
Growth, Europe
"Picus is a great place to develop a broad skillset in the early stages of your career. Having worked with several companies across industries and stages, it's great to see how much I've learned since my first day. If it is about evaluating a new investment, defining the strategic and product roadmap together with founders, raising a follow-up financing, or evaluating exit opportunities - there are many different challenges we work on with our companies every day. I am excited about what is to come!"
Lucia
Human Resources, Europe
"I enjoy working at Picus together with a smart, ambitious, and humble team. Picus is a place where you get challenged every day but at the same time can always count on your colleagues´ help if needed. This work environment allows you to grow, learn and last but not least – have fun!"
Lena
Seed/Series A, Europe
"After spending a few years working at a tier 1 strategy consultancy, I searched for a new challenge in the venture capital space. Picus convinced me with its very professional setup, the great team spirit, and the chance to create real impact every single day. Since then, I became in charge of our Seed/Series A investments with a focus on HealthTech topics. For me, there is no better place than Picus to gain relevant insights into technological advancements shaping the economic ecosystem of tomorrow."
Sebastian
Pre-Seed, Europe
"What I love most about my job is the inspiring interaction with many smart and curious minds – whether they are team members, founders, or other investors. In addition, working as part of the Pre-Seed team requires a great sense of entrepreneurship, as we support our portfolio founders closely in their very early days. This combination is an ideal match for me."
Across our different teams, we aim to act as an entrepreneurial sparring partner to our portfolio companies along their development stages.
Pre-Seed Investments
We follow a unique philosophy of early-stage investing by partnering up with founders starting from day one.
Work together with founders in the ideation and validation phase
Support in the refinement of business models and finding product market fit
Analyse market trends, sizes and opportunities
Support founders hands-on in all areas of their business
Seed/Series A Investments
We are not just an investor, we are your entrepreneurial sparring partner from Seed or Series A to IPO, and beyond.
Continuous market screenings within our investment areas
Independent execution of market and company analyses
Drive investment decisions and negotiate partnerships with founders
Participation in meetings with CEOs and founders of early-stage technology ventures
Active portfolio management including e.g. sparring, fundraising, recruiting, branding
Growth Investments
We invest in proven business models to support them as an entrepreneurial sparring partner in their growth ambitions.
Oversee our late-stage portfolio companies
Analyze portfolio opportunities like M&A and public listings
Independently execute due diligence and valuation analyses for later-stage follow-up investments
Continuously screen the market for new investment opportunities
Business Operations
To keep our business running smoothly we rely on a strong backbone, shaping the way we work.
HR
Finance & Accounting
Marketing & Communication
Executive Assistance
Legal